Welcome to
BLESSED RING QUEST



Step 1
Choose Odin's side when Loki is trying to trick you.




Step 2
Go back to Odin in Asgard and relate to him what happened.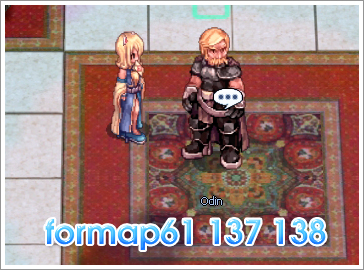 Step 3
Talk to Frigg again and leave the castle after speaking to her.



Step 4
Talk to the A'esir Goddess.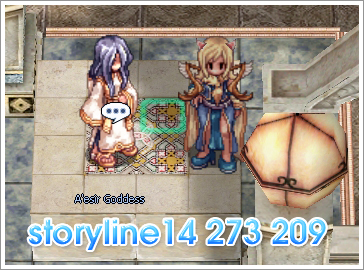 Step 5
Talk to the A'esir God.



Step 6
Talk to the A'esir Goddess.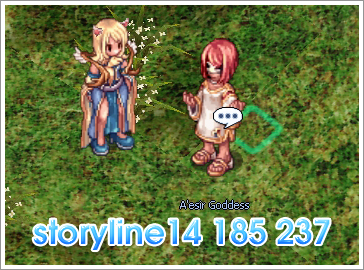 Step 7
Talk to the A'esir God.



Step 8
Talk to the A'esir Goddess.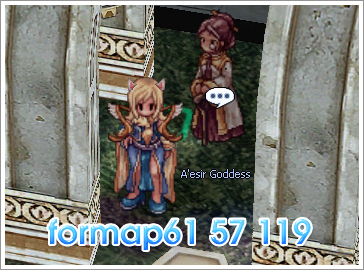 Step 9
Talk to the A'esir God.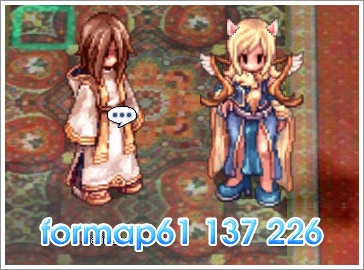 Step 10
Talk to the A'esir Goddess and receive the

Tears of the A'esir.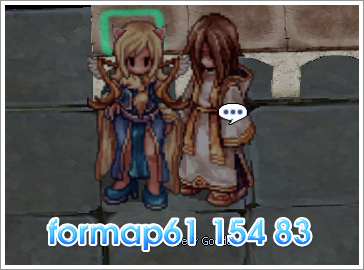 Step 11
Join the Pious woman on her pilgrimage to Vanaheim.



Step 12a
Wait on the airplane until you reach Vanaheim and a portal appears.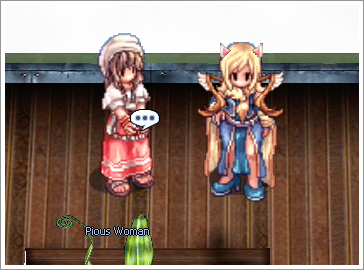 NOTE: This Airplane can rich the Vanaheim and the Warp Portal appear, every HOUR for 5 minutes only.
[Ex. 07:00 the next is 08:00 Server Time]


Step 12b
Walk through Vanaheim plains until coords 376 49 (lower right)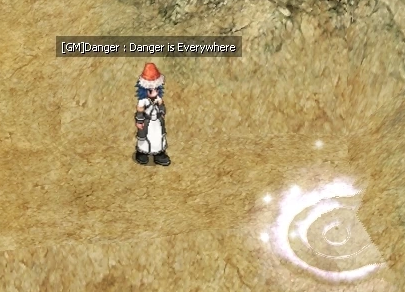 Step 13
Inspect the statue in front of the Vanir's palace and receive a
Feeling of Grace.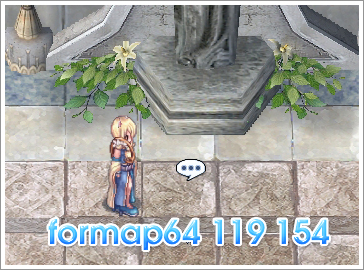 Step 14
Enter the palace and talk to Freyr.




Step 15
Talk to Freya and receive the

Tears of the Vanir.



Step 16
Take a rest under the tree near the stream.



Step 17
Continue on into the forest.



Step 18
Talk to Paeris and receive
Tears of the Lightalfs.

Step 19
Enter into the dark cavern.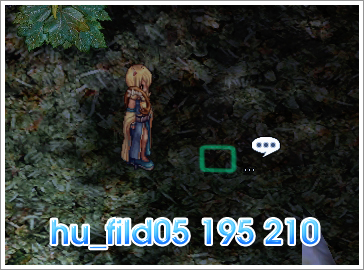 Step 20
Continue into the buildings.
Step 21
Go down the dark stairwell.
Step 22
Venture into the dark hall.
Step 23
Talk to the Svartalfar Dark Alf and receive
Tears of the Svartalfs.
Step 24
Talk to the Wise Old Man by the river.
Step 25
Talk to the Wise Old Man again and receive

Tears of Midgard.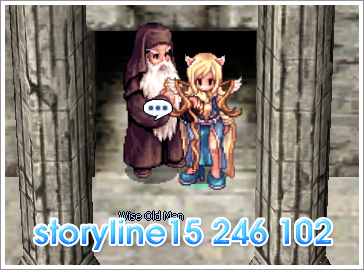 Step 26
Descend into the darkness to reach Ginnungagap.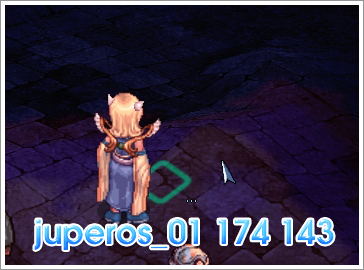 Step 27
Walk to the cliff's edge and continue.
Step 28
Inspect the glowing ice.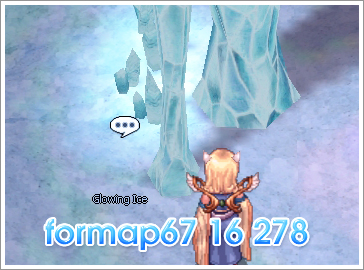 Step 29
Talk to Sinmara and receive
Tears of Nifleheim.
Step 30
Return to Ginnungagap and go to another cliff's edge, then continue.
Step 31
Enter the portal.



Step 32
Talk to Thrasir and receive

Tears of Muspellheim.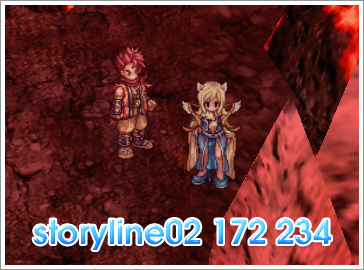 Step 33
Climb the mountains before you.




Step 34
Talk to the masked stranger, who will show you the way past the mountains.



Step 35
Enter the portal to reach Jotunheim.




Step 36
Talk to Thokk, and when she refuses, return to Asgard.





Step 37
Inform Frigg of what has happened.
Also give all the

Tears you collected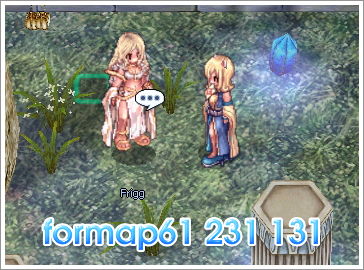 Step 38
Talk to the Prophetess Voluspa in Asgard outside the castle.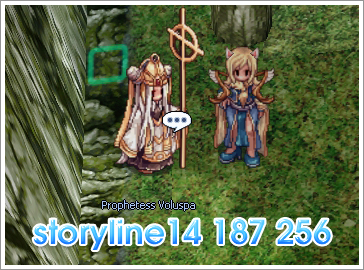 Step 39
Return inside and inform Odin what Voluspa said.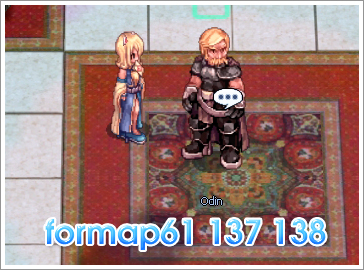 Step 40
Return to Jotunheim and find Alsvart.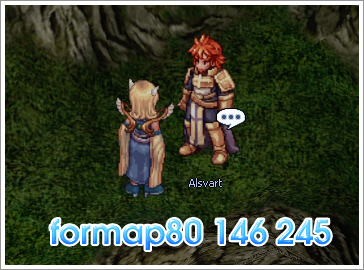 Step 41
Talk to Skadi and give her the following items: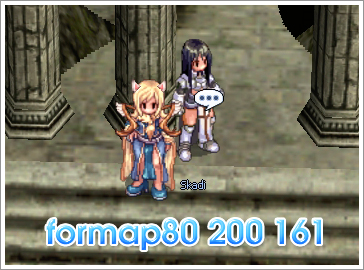 1 Small Snow Flower [17031] - Garm


 1 Odin Armor Piece [17032] - Detale

 1 Loki's Staff [17033] - Fallen Bishop Hibram

 1 Bobbin of Goddess [17011] - Valkyrie Randgris

 1 Thor's Gauntlets [17025] - Memory of Thanatos

 1 Sif's Golden Tresses [17034] - Golden Thief Bug


 1 Shoes of Vidar [17099] - Evil Snake Lord
100,000,000 zeny
Step 42
Return to Asgard and find out where the gods are.



Step 43
Find a boat to take you to A'egir's Shore.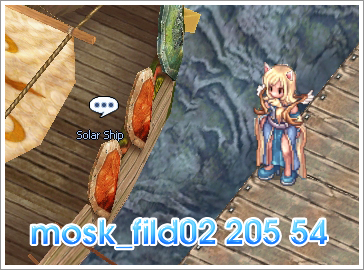 Step 44
Talk to Eldir and bring him the following:
 1 A'egir's Golden Key [17100] - Drop by Alice

 20 Yggdrasil Berry Tickets [17001]
100,000,000 zeny
Step 45
Inside the feast hall, talk to
Bragi
and collect:
 1 Distilled Fighting Spirit
[17101]
Mutant Dragon
Step 46
Talk to
Vidar
and collect:

 1000 Broken Liquor Jar
[7158]
Tengu
Step 47
Talk to
Idunn
and collect:
 10 Silver Knife of Chastity
[638]
Cat o' Nine Tails / Moonlight / Tirfing
Step 48
Talk to
Gefjun
and collect:
 500 Cursed Ruby
[724]
Gibbet
Step 49
Talk to
Frigg
and collect:
 1 Mother's Nightmare
[7020]
Maya
Step 50
Talk to
Freya
and collect:
 1 Holy Avenger
[1145]
@warp for_dia 173 121 - Swords NPC
Step 51
Talk to
Njoror
and collect: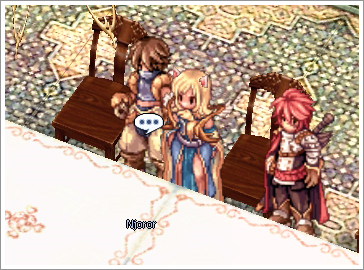 500 Tangled Chains
[7221]
Disguise
Step 52
Talk to
Tyr
and collect:
 1 Cursed Hand
[2728]
Incarnation of Morocc [Human]
Step 53
Talk to
Freyr
and collect:
 2 Ruber
[13421]
Seyren Windsor
Step 54
Talk to
Heimdallr
and collect:
 1 Hawk Eyes
[5516]
Owl Baron [2% Drop Rate]
Step 55
Talk to
Skadi
and collect:

 1 Ice Scale
[7562]
Ktullanux
Step 56
Talk to
Sif
and collect:

 150 Symbol of Faith
[7816]
Margareth Sorin
Step 57
Leave the party to try to find Loki. Talk to the Fairy outside.




Step 58
Try to move the suspiciously placed rock.

Select: Push the rock - To start the raid.

This is the beginning of the raid
A'EGIR'S SUMBERGED PALACE RAID
This another difficult and custom raid you'll want a party for!
Step 59
Once you're done with the raid, find Loki who is hiding nearby disguised as a fish.




Step 60
Return to the shore and find Thor who has just arrived.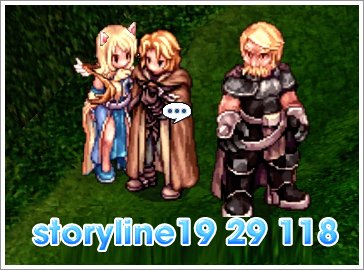 Give him the items that the gods in the feast hall had asked you to collect.
Step 61
Talk to Odin, who will give you the Blessed Ring.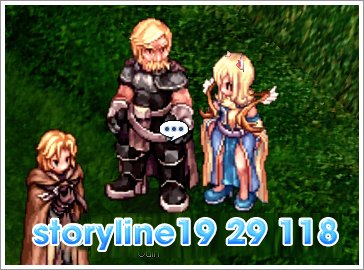 There are THREE options you can choose:
Donation Blessed Ring requires:
REVISED BY: [GM] JoyBoy