How to Reset Position/Equipment through the Control Panel!
Before you do this, remember that you should not be online in the server while you try to reset the look/position of a character.
Step 1:
The first thing to do is to go to the server's main page: http://www.forsaken-ro.net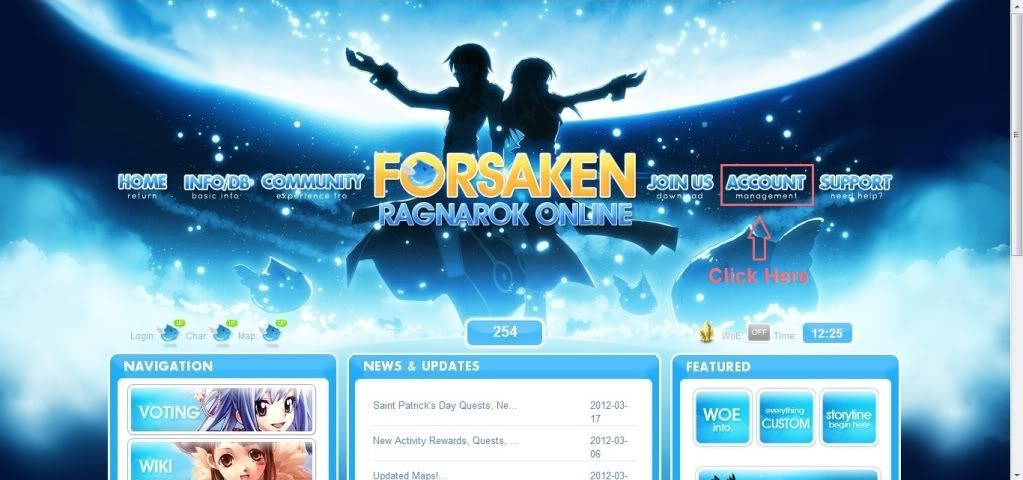 Step 2:
You must click on the "Account Management" tap, it will redirect you to the server's Control Panel: http://forsaken-ro.net/HuftU7/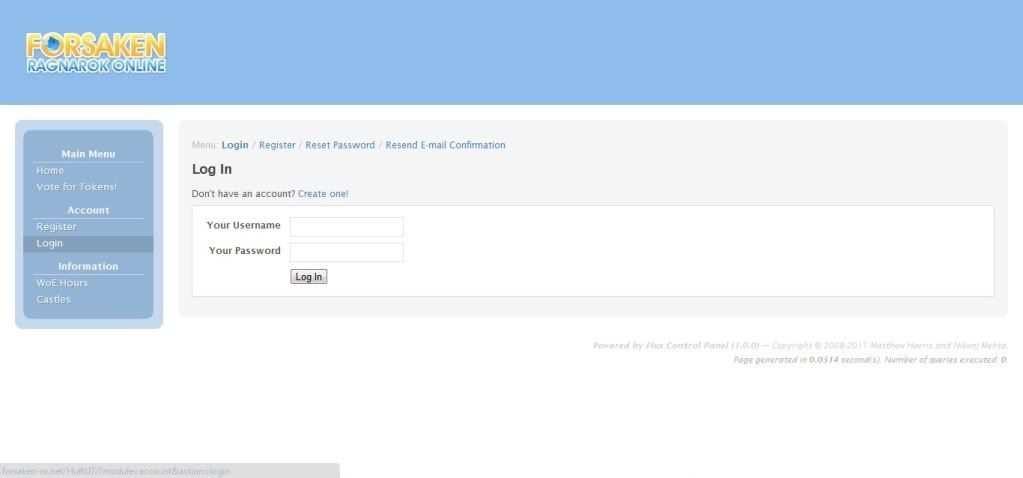 Step 3:
In here you should put your Account's Username and Password, just like if you were logging in the server through the server's client.
It will take you to our Control Panel in the Account Management section. Shown in the next Image.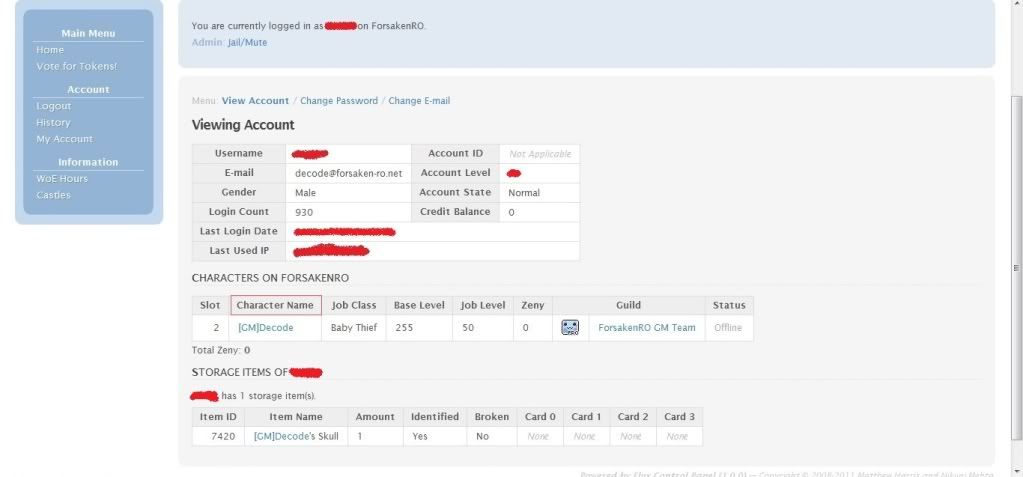 In this page you can either, reset our account password, or email on the menus of the top part.
Step 4:
In order to reset your position or look you must select the character name that we want to get the position/look reseted, in my case [GM]Decode. After selecting the character it will take you to the Character management section. Shown in the next Image.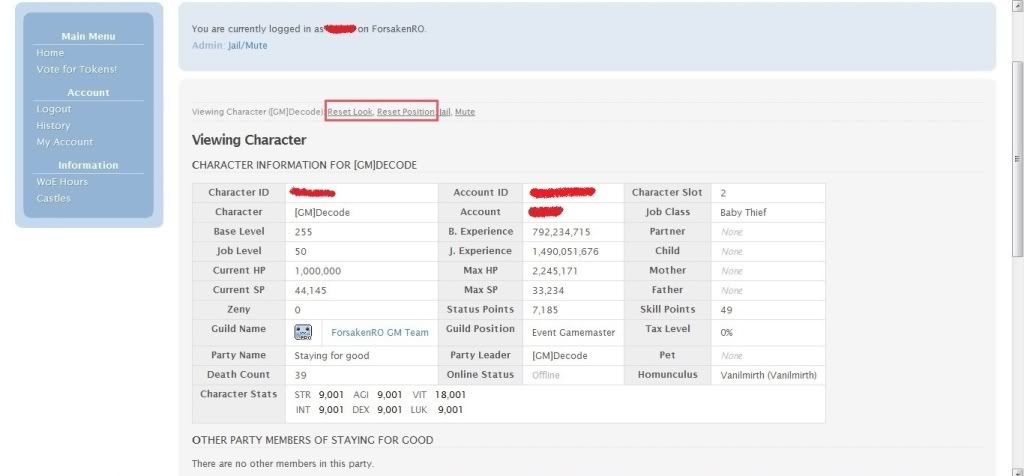 Step 5:
In this section as you can see we have lots and lots of information about our character, like the character name, guild name in which the character is currently in, party name, etc... But this time we are here for a different thing, we want our character location/equipment to be reseted.
For this you should select the option on the top part of the page, depending on what you want to do you should pick "Reset position" or "Reset location".
Now your character should have the actual values reseted to a default look/position, if it is position it will take you to the character's save point and for look your cloth pallet, hair style and hair color will be reset to the default style as for your equipment it will be put into your characters inventory.
Credits to [GM]Decode.