Please note that you have to need finish Forsaken Knight Quest to be able to do this quest!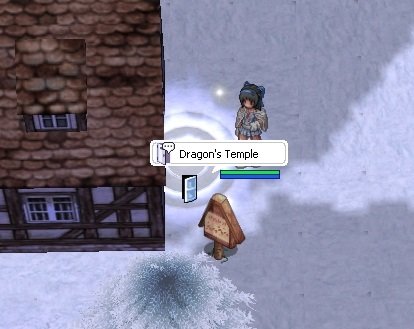 Step 1 
Go to Dragonist Temple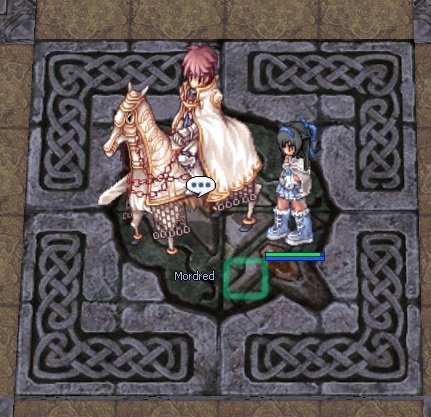 Step 2
Talk to Morded and Join
Step 3
Talk to Dragonist Ranking
You need Rank 3 to be able to start the quest.
For each rank need fame, and total you need 6000 fame to get Rank 3
Step 4
Talk to Sakray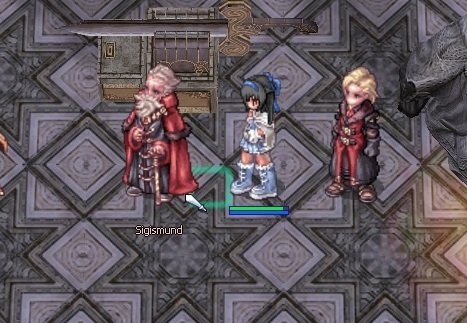 Step 5
Talk to Sigismund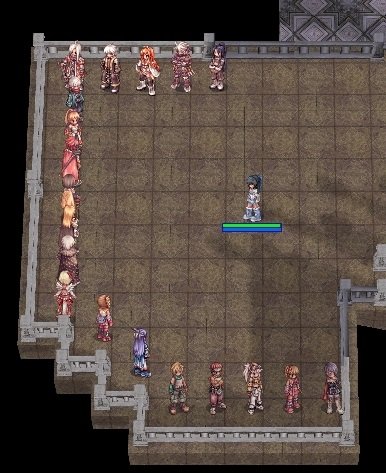 Step 6
Then find your own Section at Dragonist Temple and he will ask for the following:
400 Blood Thirst lhz_dun04
200 Bradium man_fild02
200 Cursed Seal tha_t07/08/09/10/11/12
200 Destroyed Armor ayo_dun02
200 Foolishness of the blind moc_fild17
200 Immortal Heart moc_pryd05
100 Elder Branch Pinguicula spl_fild02 / Sedora iz_dun05
25 Citrin gl_cas02
1 Hero's Remains abyss_02
10 Breath of Spirit lhz_dun03, High Priest
1 Ba Gua gon_dun03, Evil Snake Lord
1 Piece of Shield niflheim, LOD
1m Zeny
Depending on the class that uses a certain item:
Gunslinger - 100 Oil Bottle juperos_01/02/ jupe_core
Biochemist - 700 Torn Magic Book abbey03
High Wizard - 700 Angel Magic Powder - Little Fatum - bif_fild02
Sniper - 500 Oridecon Arrow Quiver lhz_dun03
Champion - 100 Distilled Fighting Spirit cmd_fild03
Sinx – 1000 Dark Crystal Fragment ein_dun02
Pally – 600 Holy Water Create with empty bottle
Lord Knight – 900 Blood of Wolf
Professor – 700 Torn Magic Book
Gypsy/Clown – 700 Cloud Crumb
Priest - 500 Light Granules
Ninja - 900 Blood of Wolf
Stalker - 700 Blade Lost in Darkness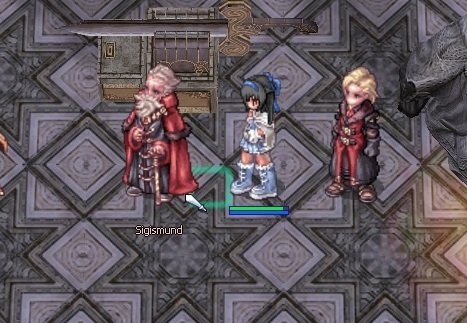 Step 7
Talk to Sigismund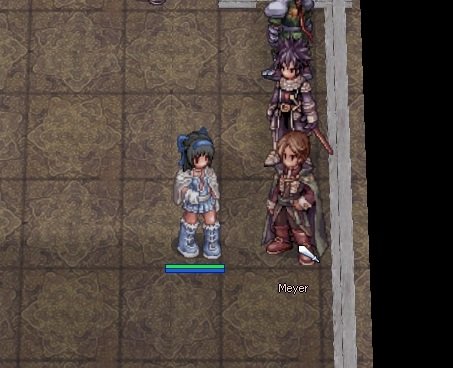 Step 8
Talk to Meyer
Step 9
Find a "campfire" at for_map62 79 138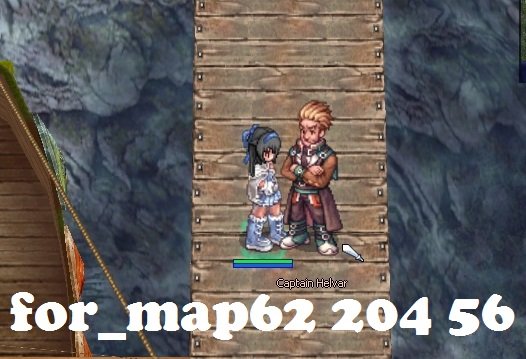 Step 10
Talk to Captain Helver for_map62 204 56
You need bring these items:
100 Alcohol
10m Zeny
Step 11
Captain Helver will warp you on the ship.
Just wait the portal and then enter it.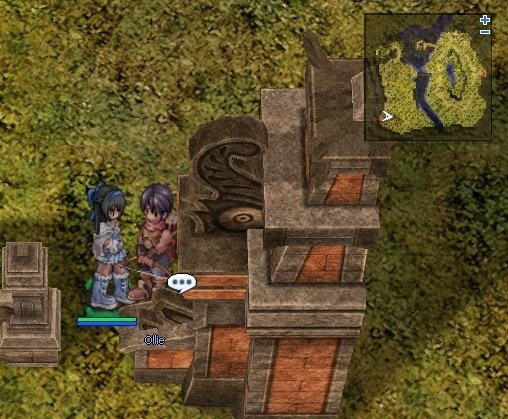 Step 12
Talk to Ollie
Because unwarpable map, you need to walk. Look on the map for Ollie Location
You need bring these items:
100 beef head
200 sweet milk
200 cheese
100 aloe Leaflet

when it's done, enter to the portal near Ollie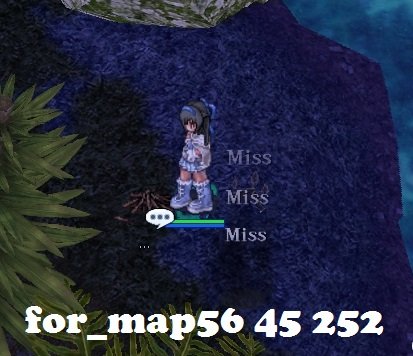 Step 13
Talk to "campfire" in for_map56 45 252
Step 14
Warp to for_map56 248 36 to access the portal that leads to the Ollie village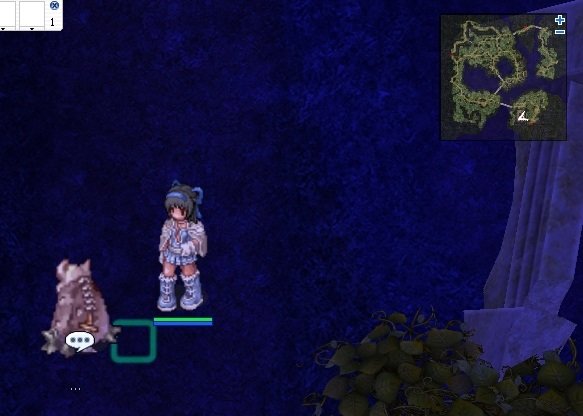 Step 15
Once you enter the portal the map is for_map55 (unwarpable map)
You need use Fly wing (can be purchased in the store) to warp near the area.
Look the map for the location
Step 16
Talk to Dragonist Corpse
Look the map for the location
You need bring this item:
10 life tonic
Step 17
Talk to a mysterious power name "…"
It will warp you to a map.
Step 18
Go straight until you see Blackwitch Bijou NPC
Step 19
Talk to Blackwitch Bijou NPC.
She will challange you. You need kill some monsters (you can solo it but many)
Once defeated them, you will be automatically warp to forsaken city.
Step 20
Back to the Dragon Temple and Talk to Sigismund
You need bring these items:
1000 Dark Piece for_map56
1000 Ashes of darkness for_map56
1000 Evil Spirit Bone for_map56
1000 Hollow Spine for_map56 248 36
5 Dragonist Coin exchange via fame points
When you return the items to Sigismund, will require you to do Blackwitch Raid to kill Bijou
 
Step 21
Talk to Battle of Blackwitch NPC to start Black Witch Raid
(This part is not necessary to do it, if you have a "Bijou will of Darkness" you can skip this step)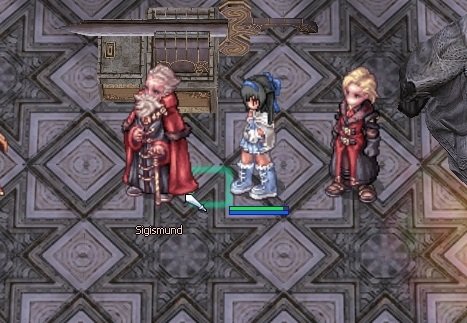 Step 22
Give the "Bijou will of Darkness" to Sigismund
Step 23
Talk to Stolz
You need bring these items:
1 Million Zeny
7 Pvp Tokens
15000 Fame
20 Dragon Eggs Dropped by Bijou
100 Dragonist coins
2 Forsaken King Armor


Stolz will ask you if you would like Infamous Dragonist armor or Legendary Dragonist armor.
CHOOSE INFAMOUS DRAGONIST ARMOR
Once you have given the items, will give you a Infamous Dragonist Armor Recommendation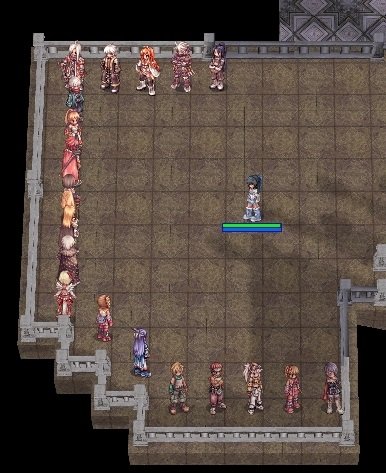 Step 24
Give the Infamous Dragonist Armor Recommendation to your Section.
(Depending on your class you choose)
Edited by Leon