Many of these coords are just for location reference; the realms are all custom
and the maps are unwarpable so you'll have to explore.
NOTE
Bring the designated class that you intend to do by this quest.
Step 1
Talk to the Mysterious Griever.
Step 2
Talk to Heith and bring her the following items:
 9 Dew of Yggdrasil [17142]

 9 Prophetess Ward [17143]

 9 Ymir's Heart [17144]

 9 Mighty Strength [17145]
 9 Elixir of Alfheim [17146]

 9 Cloud Essence [17147]
 9 Spiritual Whispers [17148]

 9 Realm Dusk Glow [17149]
 9 Damp Darkness [17150]
 9 Chills of Death [17151]

Once you give her everything, you'll receive the
Unity of the Nine Realms Items.
Make sure to keep this in your inventory through the duration of the quest!
Step 3
To enter Asgard, find where the mists of Yggdrasil make a rainbow.
Step 4
Talk to Heimdallr, the guardian of the Bifrost Bridge.
Step 5
Travel up Bifrost until you reach the entrance to Asgard.
Step 6
Talk to the A'esir God.
Step 7
Talk to the A'esir Goddess.
Step 8
Touch the Jewel of the Heavens to enter the palace.
Step 9
Talk to Odin.
Step 10
Talk to Frigg.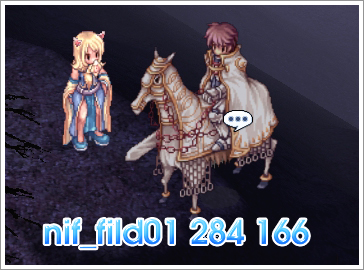 Step 11
Talk to the Stranger who will join you on your journey to Hel.
Step 12
Keep walking down the dark path until you reach the portal at the end.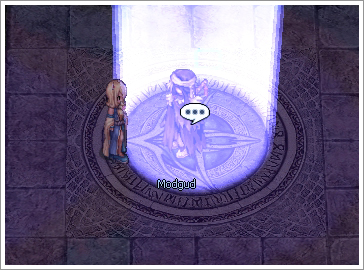 Step 13
Continue over the bridge until you reach the Gate to Hel.
Talk to Modgud and bring her:
 1 Breath of Spirit [17008]
666 Cursed Seal [7442]
50,000,000 zeny
This will begin the
Gates of Hel Raid
 
It's definitely challenging, so you will want to have a full party with you.
Only the party leader should give Modgud the items.
Once you've finished the raid, the party leader has to talk to Modgud
at the end of the raid map to advance to Hel.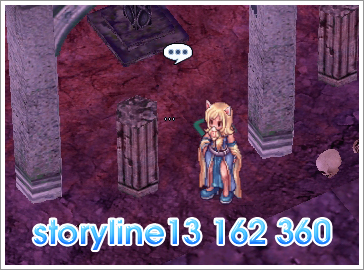 Step 14
Inspect the destroyed remains of a cross.
Step 15
Talk to the Cursed Soul.
Step 16
Talk to Hel.
Step 17
Talk to the Spirit of Baldr.
he will give you
 Draupnir [17009], He will ask you to give it to Odin.
Step 18
Once you've left Hel's palace, talk to Loki on the bridge.


WARNING!
Select You speak only lies, I am Odin's Servant [ BLESSED RING QUEST ]